Golf coaching is all about you and what you want to get out of your game. We pride ourselves on being good listeners and aim to provide the best possible professional advice, whilst ensuring each lesson is tailored and enjoyable for the golfer.
Why Coaching?
We're passionate about helping you play better golf. Every golfer enjoys the game more when they're hitting good shots and playing well. This is our mission for you. Think back to your last few rounds and try to pinpoint an area that cost you shots…
Maybe, you had too many three-putts as a result of poor distance control? Or did you miss too many fairways to the right meaning you had to chip out sideways? It could be that you play well in practice rounds with your friends but struggle to replicate that in competitions?
Through our experiences in the game and our PGA education, we appreciate that every golfer is different. That's why we offer a range of lessons and packages to suit everyone.
Lessons will cover:
Swing Basics
Short Game
Long Game
Course Management
TracMan 4
Indoor Studio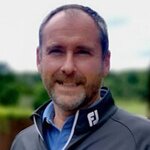 Martin Porter - Head Professional
Delighted to be the head professional at Enfield GC for 11 years having previously been the Head Professional at Arkley GC and previous to that, as assistant pro at Old Fold Manor GC, Teaching Professional at Epping Forest CC (Now Woolston Manor G&CC), Assistant Pro at Hanover G&CC and Junior Assistant Pro at South Herts GC. Captain of the Hertfordshire PGA.
---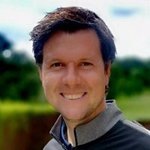 Nick Morgan - PGA Professional
Assistant to Martin at Enfield Golf Club. Love my role at Enfield GC and have built up a really strong Junior teaching programme not only with the Enfield junior members but also with the boys and girls that are not currently members yet. I encourage groups of ladies to come along and get started and actively take them onto the course to give them the whole experience. With our new addition of an indoor swing room, this makes coaching in the winter a lot more enjoyable.
---